Since 1989, Champion's comprehensive default prevention services have given schools an EDGE over their competition!
When Payments Resume, CDRs Will Explode
The factors that show a clear path to disaster
Experts predict delinquent rates of at least 70-80% with rapidly escalating default rates.

Borrowers are confused, angry and frustrated, plus they have found other ways to spend their student loan payments.

 

Call hold times with federal servicers are already more than 2 hours.

 

Servicers are running with minimal staff if they have managed to survive.

 
Prepare now. Champion has 33+ years of excellent results to support your school's future and help you avoid disaster!
PREVENTION is the key to managing CDRs
Our founder was the first to develop the concept of mentoring, then guiding students through the student loan repayment process. Since then, through Champion College Solutions, we have continued to evolve our signature processes to reach students at critical points during the student loan repayment cycle—not JUST delinquent borrowers.
Many companies have attempted to emulate our highly successful programs. Don't get burned by companies that only appear to be less expensive until you add in ALL the extra fees!
Champion Will Help You
LOWER
Cohort
Default Rates
We reach out to your students at critical times throughout the repayment cycle.
RAISE
Repayment
Rates
Because your students are better informed, they are more likely to make timely payments.
TEACH
Financial
Literacy
Student awareness posters, borrower ed and online articles and courses are extra perks to help your students.
Choosing Champion's default prevention programs and our financial literacy resources will give you the same stability our clients have enjoyed during ALL economic cycles for 30 years!
Insights On Student Loans from Champion
It is no stretch to say that COVID-19 has impacted every industry, and higher education is no exception. The uncertainty about when payments resume and whether loan forgiveness will occur has led to extraordinary confusion for students and schools. The following articles may help you consider important points on these subjects!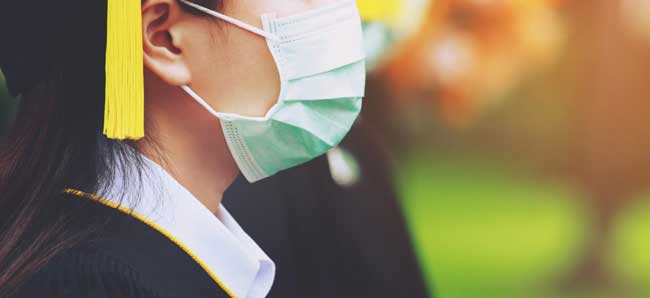 Student Loan Borrower Survey Yields

Enlightening Suggestions to Solve Core Issues
Will the Supreme Court give Biden's loan forgiveness the green light? Most student loan borrowers say that is not enough to fix the problems but, in this survey borrowers offer enlightening solutions to resolve student loan issues.
Experts Say, When Student Loan Payments Resume, Default Rates Will EXPLODE!
Students should NOT count on loan forgiveness. Successful schools are preparing their post-COVID default prevention strategy now. If schools wait until delinquencies get out of hand, it may be too late to avoid sanctions or other severe penalties. Because many default management companies ceased operating during the pandemic, you may not be able to find a default prevention provider that can handle your school in time to thwart sanctions or penalties.
Higher Education Has Always Been Political
Education has always been subject to political negotiations over funding. Sadly, education laws are often based on funding and NOT on what will best educate children and the history Mary Lyn Hammer shares in this article is eye-opening.
When the COVID Forbearance Ends, the Delinquent Rates Could Hit 70%
If the U.S. government grants no additional extensions, in January 2021, student loan repayment will enter unchartered territory. What will happen when ALL borrowers exit COVID forbearance simultaneously, and payments will resume?
Contacting Student Loan Borrowers During the CARES Act Forbearance Is Critical
Social distancing is necessary, but no contact with student loan borrowers during the pandemic is not the best plan. The CARES Act pause has lulled many schools into a false sense of security about borrower defaults. The big question is what will happen when forbearance ends.
5 Reasons to Engage with Borrowers About Their Student Loans During COVID
The CARES Act pause has given many school administrators a false sense of security with what seems to be a logical conclusion—why worry about default rates when no payments are due? Truthfully, you SHOULD worry and prepare now for a surge in defaults when payments resume.